Episode 2 — 09.30.2020
Give me some cardboard already!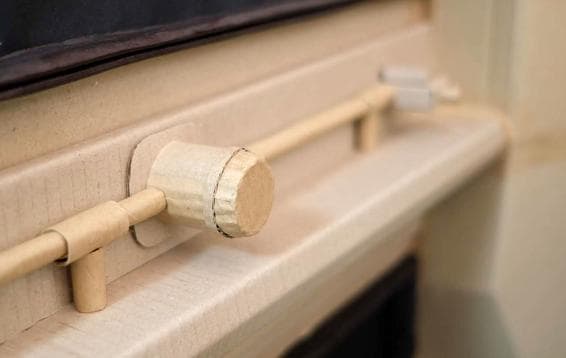 So, did you make any progress?
Let's make a small jump to hyperspace, shall we? I've already started building the ship more than a month ago 😉
I've made some great progress on the right wing. Still a lot of details to add, but I keep that for the end of the project, prioritizing structure over details for now.

Structure and details for the center of the wing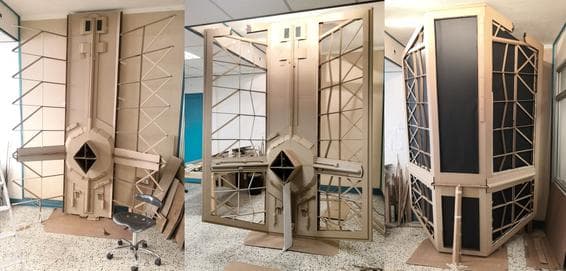 So, almost 3m (9.8 ft) high, 2m (6.6 ft) wide! Adding solar panel with black paper on the last picture.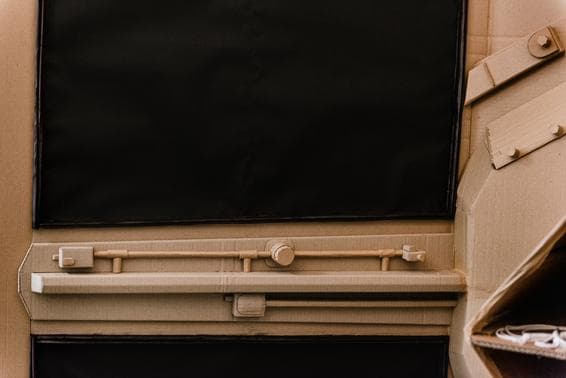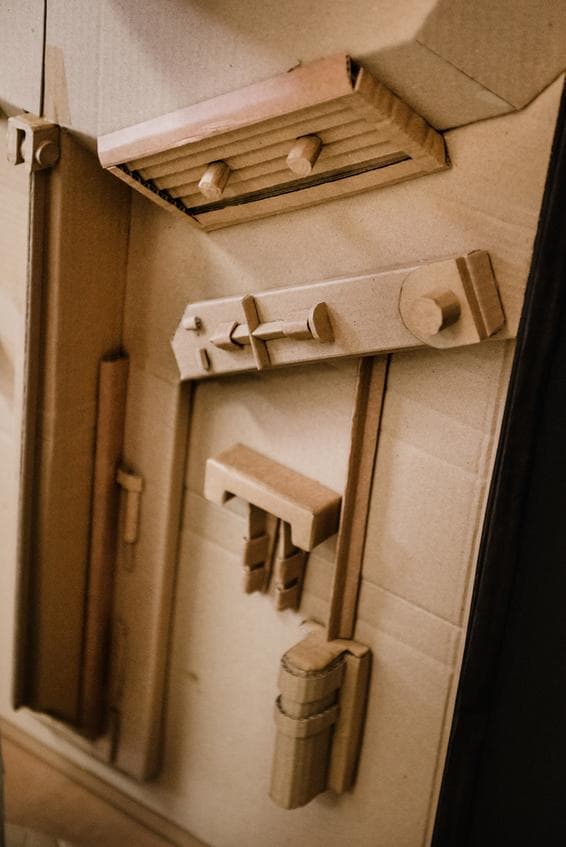 These two beautiful shots were taken by Julie last week! Check out her website:
www.julie-lefort.com
Counting on the force to duplicate the second wing?
No need for that, there is no second wing (or just a very small part), as I intend to make it a crash scene!